Obituary for Mary Cathryn Wheeler
Mary Cathryn Polk Wheeler was born on February 4, 1945 at the Osteopathic Hospital in Tulsa, Oklahoma. Her parents, Dr. R.W. and Virginia Polk lived in Broken Arrow, Oklahoma, where Mary spent her early years of life. Mary was welcomed into the family by her brother Richard and her sister Nancy.

Mary attended Broken Arrow Public Schools. She did not particularly like high school and told stories of skipping almost as many classes as she attended. So much so that her principal called her into his office towards the end of her senior year, asking if Coweta or Broken Arrow would be issuing her diploma, as he questioned if she was actually still enrolled there. Mary played the clarinet in band, but enjoyed her social life more than anything. Friendships formed in high school lasted a lifetime, several earning the title of the "Ya-Ya Sisters". Falling in love at 15, Mary married Mike Badley after graduation in 1963. They were so young that his mother had to sign permission for him to marry her. Mike and Mary had three sons together, Jeff in September of 1966, Stephen in November 1968 and Rodney in August of 1970.

Despite her self-reporting dislike of school, Mary played the part of a grown up very well. She began her professional career at Cities Service Oil Company and later worked for Sun Oil Company. She also spent some time working at the Wagoner County Court Clerk's office. Mary ended her career in the accounting office at Ingersoll Rand/Dresser Rand. She was fortunate enough to retire at the age of 62, in February of 2007.

Mary's life was a busy one, juggling her professional life, while mothering her three very active boys. In 1985, following her divorce, Mary found her best friend for life, Gary Wheeler. The two were married November 16th and combined two families into one. With Gary, came his daughter, Shelly and son, Jacob, bringing the total of children to five, ranging in ages 9 to 19. Things were not always easy, and there was much to adjust to – adding a new husband and bonus children. Mary made a choice, as she did in most situations in life, to find joy and laughter in the moment. She had many stories to tell of her children growing up and being more of a disciplinarian than Gary; there was never a need for a gym membership during those days. She was able to exceed her doctor's daily recommended cardio by chasing whichever kid was in trouble at the time, and sometimes there was more than one, around the house with belt in hand ready to administer a little attitude adjustment. Either the kids were always quicker than Mary or maybe it was by design, but the chase would continue until her perceived anger would turn to laughter which led to a heartfelt discussion, an eventual apology from the chasee(s) and life lessons gained by all.

Family has always played an important role in Mary's life and when asked about her greatest accomplishments she would light up and brag about all five of her children graduating from college, with three of them pursuing military careers and one in law enforcement. Jeff tells of how the boys would often break things and never think to throw them away, but instead would hide the broken pieces in places, only for Mom to find them later and ask who was responsible. Mary said "not me" was a frequent visitor in their home! As the kids got older, Mary was a second mom to the many friends that would spend time at the house. Her sense of humor, silly demeanor and huge heart, was appreciated by all who knew her.

Life was not always an easy journey for Mary, as she battled breast cancer in her late 50's, enduring chemotherapy and radiation as she continued working full time. She tried wearing wigs, as she began losing her hair, but stated they were too "willy nilly" and instead chose a "do-rag" as her head piece of choice. She would often come into work and find new ones laying on her desk, never totally sure who they were from, but adding them to her ever growing collection. After months of treatment she was able to call herself a cancer survivor.

Despite declining health over the years, Mary enjoyed much of her retirement, traveling for yearly "Ya-Ya" weekends, attending grandchildren's birthday parties, sporting and school events. Whenever her son Stephen would promote within the Army, you could be guaranteed Mary was in the front row, a smile on her face and tears in her eyes as she was always so proud. She and Gary became active members of the local Elk Lodge in 2012. This became another branch in Mary's family tree and in 2014 she was chosen to represent the lodge as the Lady Elk. Being a bit bossy and taking charge of things was never a difficult task for Mary and she settled into this position with honor and great ease. Mary spoke fondly of her friendships made with fellow members and valued the love and support everyone provided to both she and Gary throughout the years.

Over the last few years Mary's health continued to decline. Determined to fight, as the doctors provided less than favorable diagnoses, Mary began dialysis in 2015. She battled long and hard, juggling sodium intake and diet plans. She spent many hours a week at the Fresenius Dialysis Center in Muskogee and formed yet again, another branch to her family tree. Mary talked about the daily cartoons she received from a friend's husband and the jokes she would play with the staff. Mary would often say she never met a stranger she didn't try to turn into a friend. Although her health did not improve, her attitude stayed that of a fighter – positive and strong – until the end.

Mary did not take lightly, the choice she made just weeks ago. Knowing her family would be devastated and her husband heartbroken, Mary spent much time in thought and prayer as she decided she was tired of the fight and ready to go home to her Lord. She told each person, with a strong voice and steady gaze, that she was at peace and knew it was time. Spending her last days surrounded by friends and family, Mary continued to tell stories, making people laugh and feel at ease. She enjoyed fried fish and her favorite pinwheels, beautiful flowers and visits from those she has not seen in years. Closing down the lodge on karaoke night, she enjoyed a last dance with her son. She reminisced on stories of the past and talked with the grandchildren of future plans, as though she would be present. And in her own way, there is no doubt she will be. Whether a story, a memory or a cardinal flying by - a God-wink of sorts, -will always let those who loved Mary know she is keeping watch over them.

Surrounded by loved ones, Mary Cathryn Wheeler left this earth late in the afternoon of October 23, 2018. She was the first to admit she had made mistakes in her life but one thing she had no doubts about was her love for her Lord and peace in knowing He would welcome her into heaven's gates. She was confident in her final decision and knew her chariot awaited to take her home and that she would hear the words "Well done, my good and faithful servant…. Welcome home".

Mary is survived by her loving and devoted husband Gary Wheeler; her children which were the light of her life: Jeff Badley (wife, Susan); Stephen Badley and Michelle; Rodney Badley (wife, Tommie); Shelly Wheeler; and Jacob Wheeler (wife, Angela). Mary dearly loved each of her grandchildren: Chris, Billy (wife, Amber), Danny (wife, Kendra), and Grace Badley; Meagan Leek, Madison Boren and Jaxson Leek; Savannah Badley; Jackson Wheeler; Cassie Watson, and Shyann, Trae and Ellianna Wheeler as well as her great grandchildren Kennedy and Crawford Badley; Avery Walker, McKenna Boren and Hudsyn Goodnight. Each are left with special memories of their Grandmother, her silliness and love forever remembered. Mary is also survived by her brother, Richard Polk (wife, Linda) and sister Nancy Baker, and many nieces and nephews. Mary was preceded in death by her parents Dr. R.W. and Virginia Polk. With more friends and loved ones than can be counted, it is safe to say that Mary knew she was loved and would be missed.

A memorial service celebrating Mary's life will be at 11:00 a.m. on Thursday, November 1, 2018 at the First Baptist Church in Coweta, OK with Chaplain Roy Betz of Evergreen Hospice officiating.

Family and friends may share memories online at www.brownfamilycares.com. The family of Mary Wheeler entrusted her care and service to Brown Family Funeral Home & Cremation Service, 210 S. Broadway, Coweta, OK 74429, 918-486-5515.


To send flowers or a remembrance gift to the family of Mary Cathryn Wheeler, please visit our Tribute Store.
Previous Events
Memorial Service
First Baptist Church
15296 S. State Hwy. 72
Coweta, Oklahoma 74429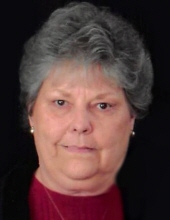 Thank you for sharing your
memory of Mary
Provide comfort by sending fresh
flowers from our local florist.
No thanks, please don't show me this again.